Hi Hans and welcome! I saw you joined earlier, but I was traveling the whole day. Enjoy the academy!
Hi, can I be added please
Hi, can I be added to the yearly members group please. Thanks
here is FINAL Standing for the SPICE Cup: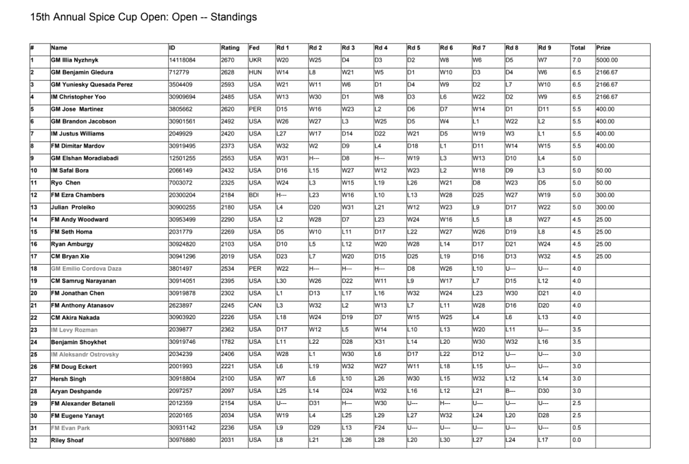 Seems like most members got a prize

Congratulations to Christopher Yoo, who tied for 2nd-4th and won some big money
also, broke 2400 USCF, to 2401 Here is Levy Rozman (GothamChess) video on my game, as well as against members Brian Xie and Andy Woodward:
I Quit. - YouTube
MY NEXT TOURNAMENT BEGINS - YouTube
Am I Magnus Carlsen? - YouTube
In order: Mine, Brian than Andy
Hello, what kind of link are you looking for?
Hi Kallia. Could I get added to the yearly members group? Thanks
Killer Openings. Please may you promote me to the yearly members' group?
Hi T! I am sorry, I thought it was a spammer

Welcome!