Originally published at: https://killerchesstraining.com/2023/08/21/new-coursewelcome-to-a-world-with-no-rules/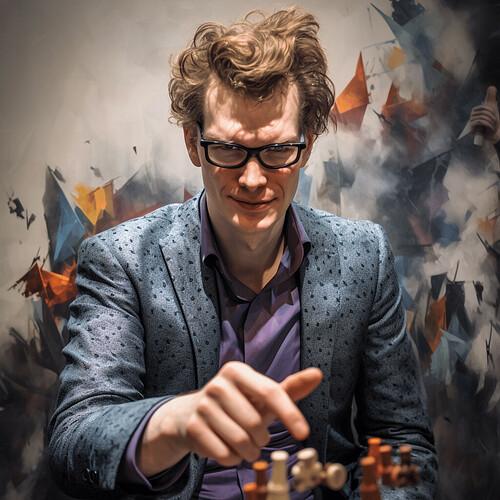 Dear friends,
We have for a long time been harassing Tiger, who is not only a dear friend, but also a brilliant chess author and an original thinker. He finally agreed to be added to the rest of our brillitant team of trainers, so Tuesday (evenings 21:00 London time, 22:00 CET, afternoon 14:00 Los Angeles, 17:00 New York) with GM Tiger Hillarp Persson: Welcome to a World with no Rules!
Tiger will also give a simul in the 23rd of September, free for all members as always!
Remember that we have our first tournament, 14-22 October in Copenhagen. Rating requirement 2100 Elo (some wild cards available). Register here!
We plan on doing a bullet championship in September/October.
Jacob and Kallia will be on holiday 1-13 September.
A mistake was found in Killer Homework 148 (repeat position from 147). A replacement is on the website.
Results
The World Cup is still ongoing and we hope the best for our old (young) friend, Praggnanandhaa, who just made it to the final! Huge congratulations!
Angelika had a great result as the bottom seed in a closed tournament.
Jonas participated in the German Championship, but sadly lost in the last round, where he might still have had a chance for a GM-norm. Still a good effort.
Karthik is playing in Abu Dhabi, deciding not to defend the Indian title this year. So far the result is about par.
A number of our students are participating in the Indian Championship. Some doing well, some less so.
Where are you guys playing? Let us know in the forum, so that we can cheer for you! And don't forget the class "Analyse my tournament" so that you get feedback from GM Julen Arizmendi on your games!
If you are based in Asia and the Americas, don't forget to vote on what are the most suitable timings for you! We want to add more classes, so we want to know what you want!
Your friends,
Jacob, Kallia and Sam