Hi guys, please reply to this post if you can only see the same categories after you log in, so that I will be able to promote you to the yearly members' group or the monthly members group, so that you will be able to see the rest of the categories, for example, From Your trainers, Ask, Share, Discuss, Killer Openings.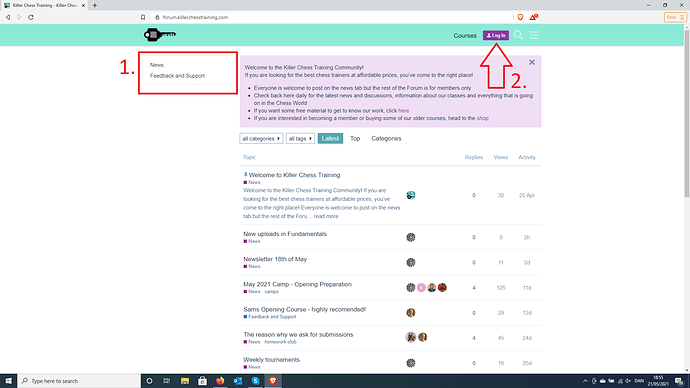 For those who renew their yearly membership, please reply again, if you have stopped seeing the categories.
After leaving the comment, I will like it and reply, so that you know you've been added.
Send @Raluca_Moderator a private message or email us with your lichess and chesstempo username, please! Or, reply to this thread and add ktc as your trainer

Monthly members will only be able to see the Recent recordings and Meet up for tournaments categories.